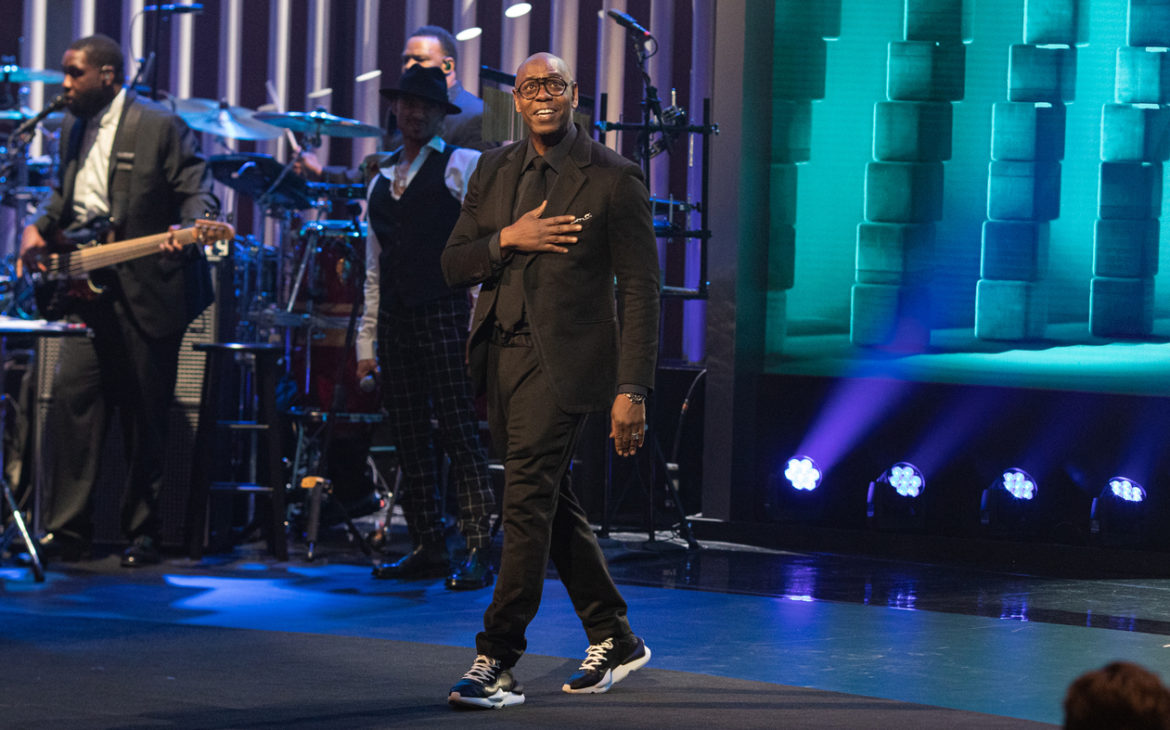 We are slowly entering into the 5th week of the quarantine and this 5th playlist is dedicated to Dave Chappelle.
Comedian, artist, entrepreneur and philantropist. Dave Chappelle received in last October the Mark Twain prize for Humor and you can watch the whole ceremony on Netflix.
Dave Chappelle is for me the best comedian of all times.
From Def Jam comedy to "Chapelle's show" on Comedy Central until today with his netflix specials; he is like fine wine… teh greatness of his art is beyond time.
Smart, funny, surprising and disruptive.

Dave Chappelle is the thruth that everyone knows but don't want to hear, reveal or simply say… And that's the reason why I like him !



From a career point of view, he is a true example of self integrity; which for me is an undeniable element for your sucess. Indeed in 2005, before retiring from the scene; he turned down a $50 million dollars deal from Comedy Central for his show… at the height of his popularity.

I was taught that in life, as a man, the only thing you have for sure in the world is your name and your word. Beyond riches, beyond success and accolades, being able to shake someone's hand, give them your word and have that stand, is more valuable than anything you can posses in life – all values that are simply not evidenced enough today, especially in celebrity culture.



A mistake ? I don't know, but what I know is this long term contract/damage could have cost him a lot more. His integrity was (simply) an investment for his future… He earned 60 millions dollars with his three Netflix comedy specials in 2017 and we all know what happened next.
This 5th playlist is dedicated to him, his carreer and his passion for other artists such as : Erykah Badu, his buddy Mos Def, The Fugees, Common, Kanye West… and many more; that made him organized the Dave Chappelle's block party in Brooklyn in 2005.
An epic show filmed by Michel Gondry.