Everpress x Hustlecrew Black creators collection.
In partnership with Hustle Crew, Everpress launched a capsule collection of T-shirts in celebration of Black creators, with each T-shirt designed by an emerging creative selected from a Hustle Crew open call.
The collection comprises four limited edition T-shirts designed by contemporary artist and designer Matthew S. Pierce, mixed media collage artist Birungi Kawooya, hip hop dancer, fashion designer and communication consultant Estelle Ebenga Hénot and freelance writer and community founder Nikki Adebiyi.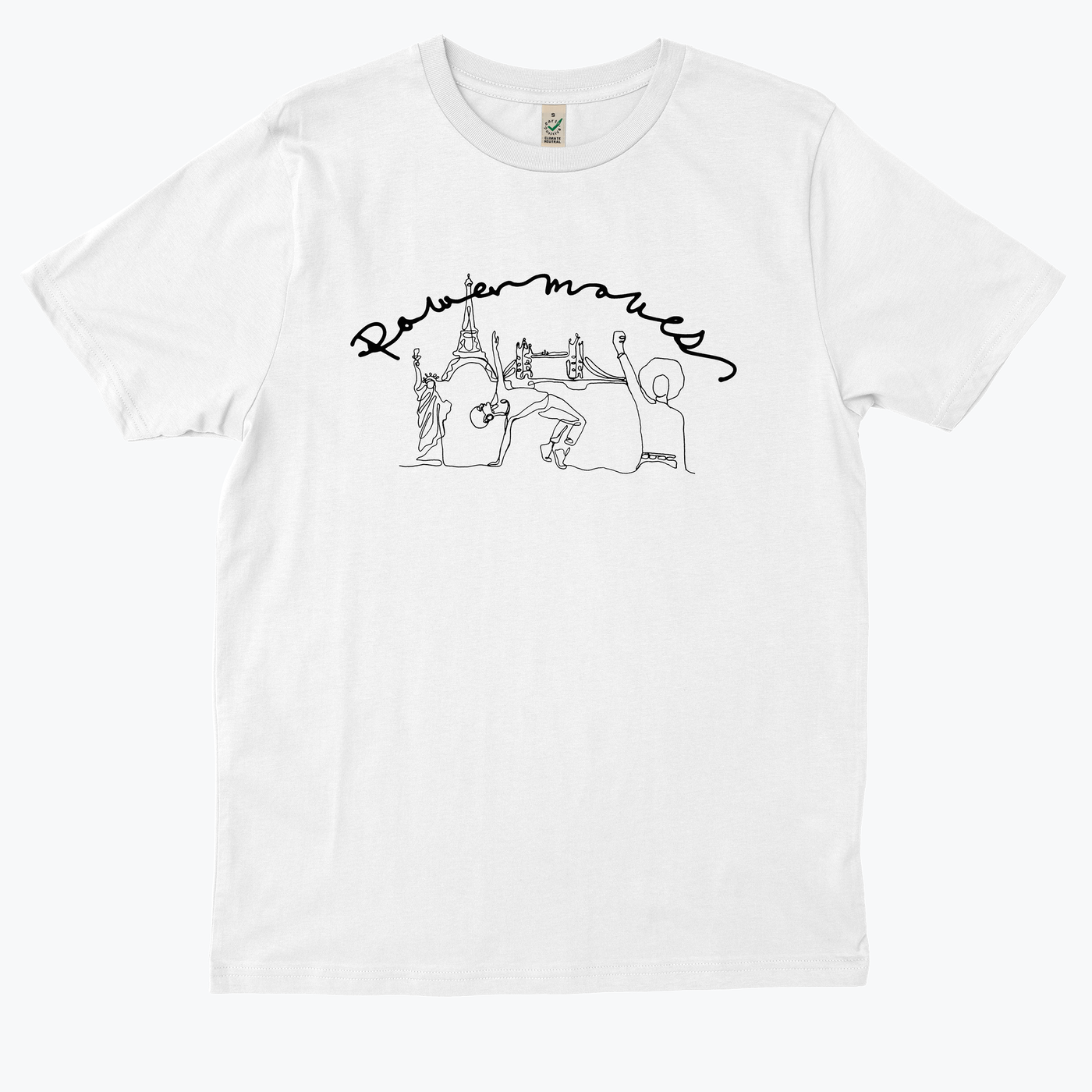 DESIGN INSPIRATION :
Power Moves are the basics and most impressive steps in Breaking (Break Dance), mostly used to impress the audience, make a standout difference and win a dance battle.
For eeH « Powermoves » refers also to how we make power moves daily to represent and stand up for ourselves.
Following the latest events and marches held around Europe to support the Black Lives Matter Movement, the brand wanted to show how African descendents and European youth made power moves to change the world.
Voir cette publication sur Instagram